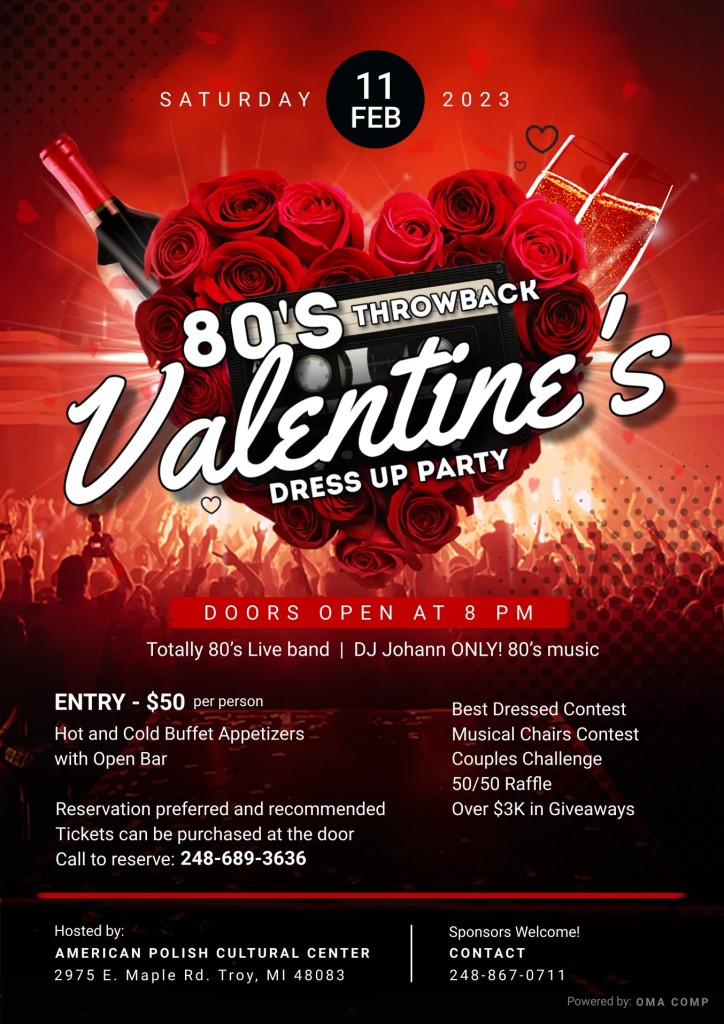 Pucker up and get ready to dance! The American Polish Cultural Center is hosting a super fun 80's Throwback Valentine's Day Dress-Up Party! This fun party will be on February 11, 2023, starting at 8 pm located at 2975 E. Maple Rd., Troy, MI 48083. This will be the party of the century and you (nor your partner) don't want to miss out on this opportunity!
Valentine's Appetizers Buffet Selections
SERVED FROM 9PM TILL 10PM
There will be a delicious buffet and over $3,000 in giveaways! Fun contests during this event include Best Dressed, Musical Chairs, Couples, and a 50/50 raffle! Some proceeds will be donated to the needs of Ukraine soldiers.
To keep the party going, there will be live band Totally 80's and DJ Johann playing 80's music only! Reservations are preferred and recommended. Tickets can be purchased at the door. Call 248-689-3636 to reserve your spot at one of the best parties of the year!