Our Elegant Banquet & Conference Facility is available for Weddings, Showers, Retirement Parties, Christenings, Graduations, Funeral Receptions, Christmas Parties or any other occasion you may have. We are very happy to accommodate your needs.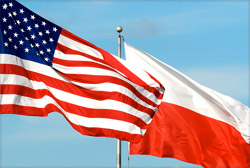 Please make your reservation today! You are welcome to personally tour our unique facility where you can also enjoy a delicious lunch or dinner in our Wawel Royal Castle Polish Bar & Restaurant. See for yourself how expertly we can accommodate your special needs at a price you can afford.
For a closer look at our banquet facilities view our photo gallery.