Weddings
Our Elegant Banquet Facility is available for Weddings. We are very happy to accommodate your needs.
Banquets
Enjoy your special day in one of our elegant banquet halls for any size of event.
Luncheon
We specialize in delicious and reasonably priced Polish cuisine, including our house specialties and other customer favorites.
Special Events
The American Polish Cultural Center is the perfect place to host your special event. Both classroom and theater style seating options are offered.
Our History
We would like to share with you a brief history of our organization.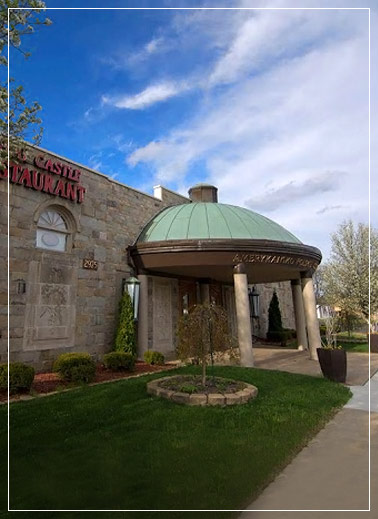 In 1985 we became registered as a bonafide organization with a membership of 15, by 1989 our membership soared to over 900. It became apparent that a suitable meeting place conveniently located in the Tri-County area would be needed. A dedicated search was undertaken and in 1989 this building and the 12 surrounding acres met the criteria as the future home of the APCC.
The restaurant which features Polish – American Cuisine opened to the public on February 4, 1991 with amazing results and was given on May 10, 2000 the official name of Wawel Restaurant, named after the famous historic castle in Krakow.
You are welcome to personally tour our unique facility where you can also enjoy a delicious lunch or dinner in our Wawel Royal Castle Polish Bar & Restaurant. See for yourself how expertly we can accommodate your special needs at a price you can afford. For a closer look at our banquet facilities view our photo gallery.