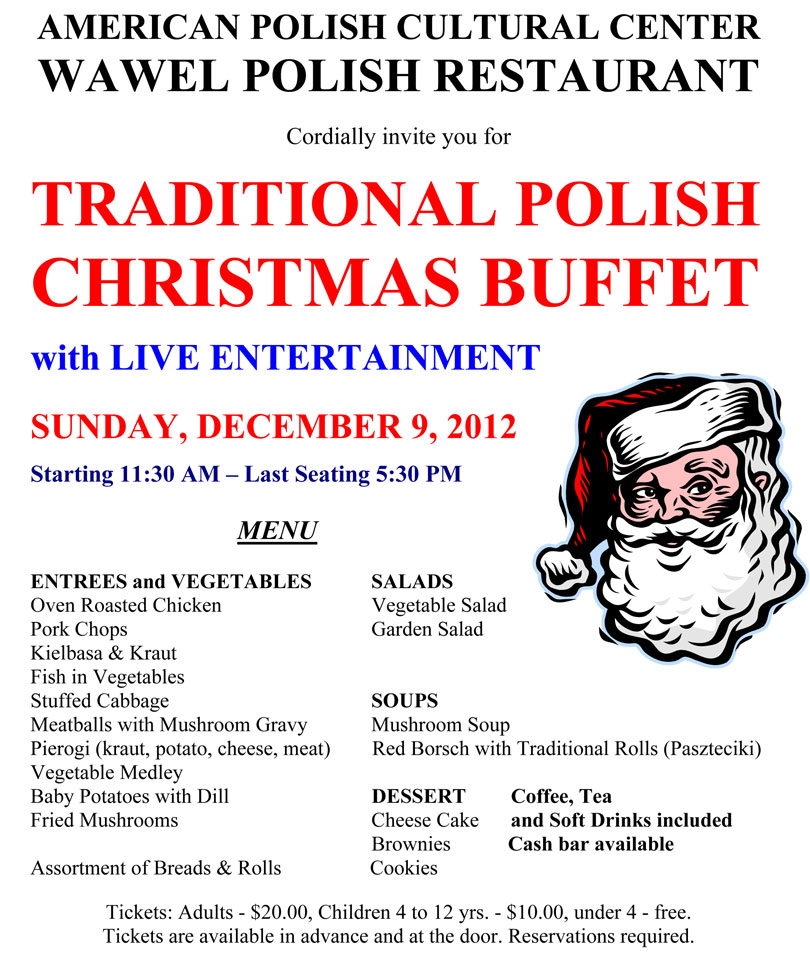 American Polish Cultural Center cordially invites you for Traditional Polish Christmas Buffet with live entertainment.
When: Sunday, December 9, 2012 starting 11:30 am, last seating 5:30pm
Cost: Adult $20, Children 4 to 12 Yrs. $10, Children Under 4 Yrs. Free
For reservations please call (248) 689-3636
Tickets are available in advance and at the door. Reservations required.