Archives for November 2017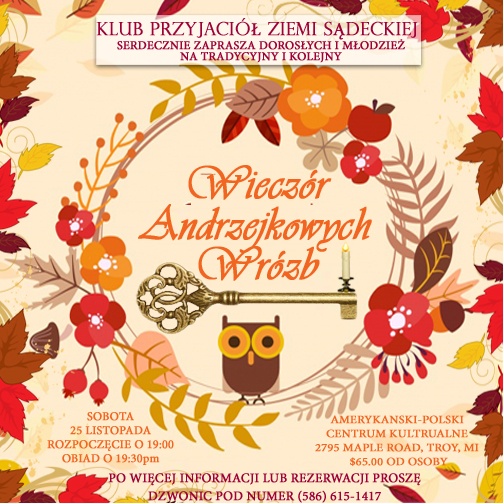 Friends of Nowy Sącz Club (Klub Przyjaciół Ziemi Sądeckiej) ANDRZEJKI DANCE PARTY : Saturday, November 25, 2017
Join the Friends of Nowy Sącz for Traditional St. Andrew's Night Celebration. Music by MUZA MIX and DJ MARIO. Doors open at 7:30 p.m. for cocktails (Premium Bar) with dinner to follow at 8:30 p.m. Tickets are $65 per person. For more information or reservations, please call at (586) 615– 1417.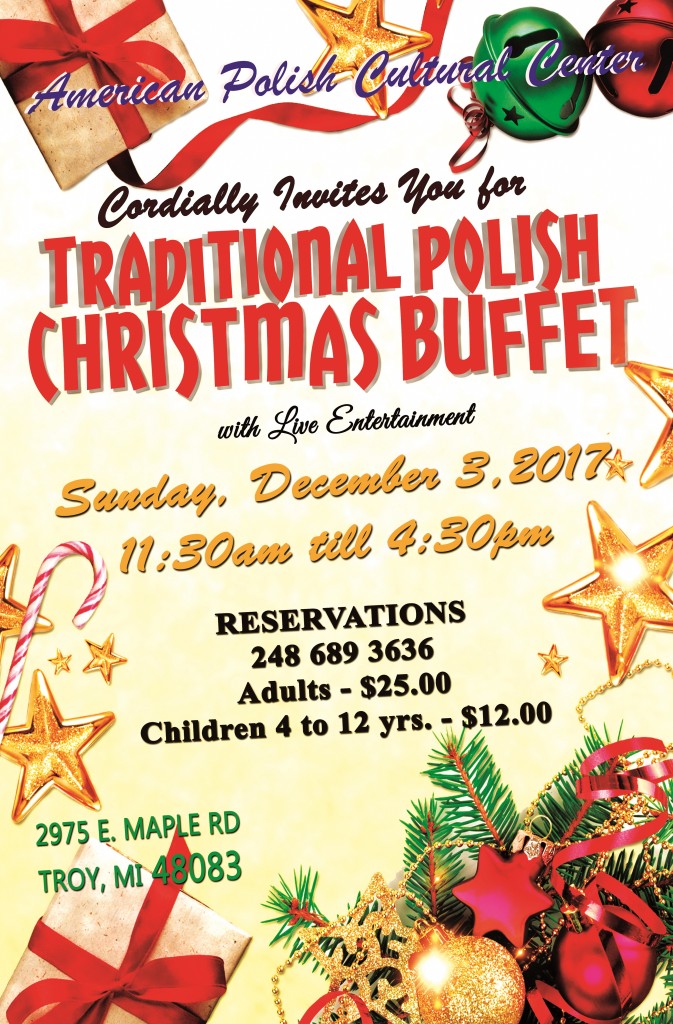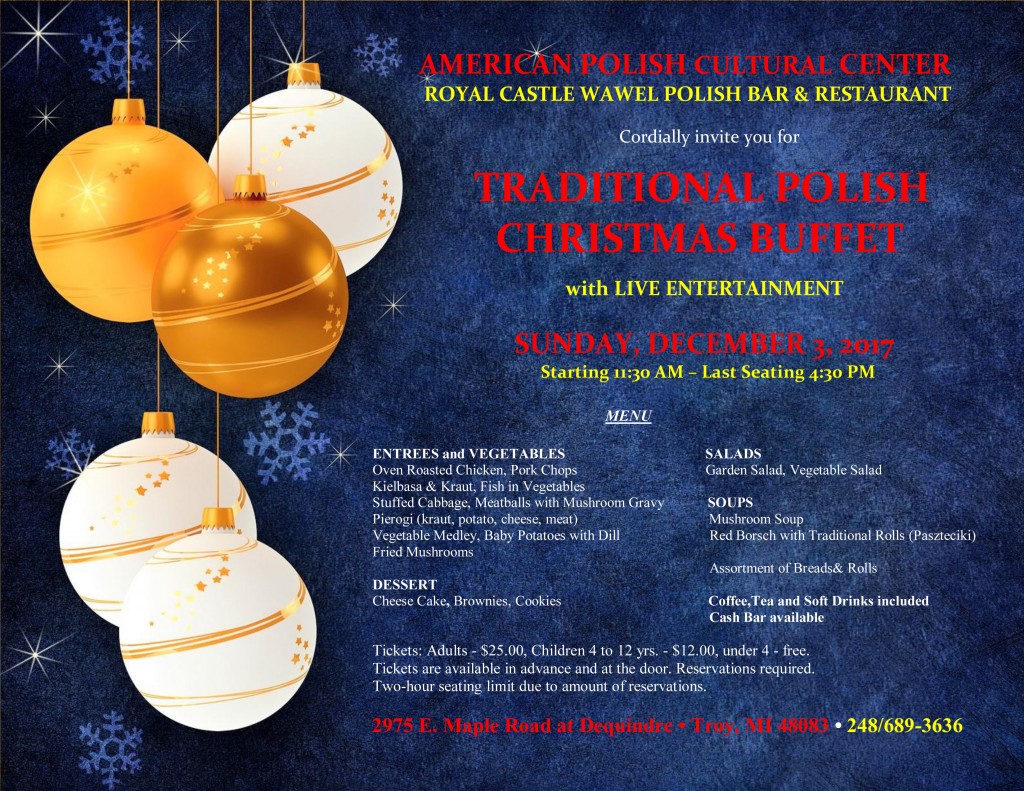 TRADITIONAL POLISH CHRISTMAS BUFFET: Sunday, December 3, 2017
Join us for a delicious Christmas Buffet with Live Entertainment. This promises to be a memorable evening to be enjoyed with friends and family. Buffet starts at 11:30 am and the last seating is planned at 4:30 pm. Tickets: $25 for adults and $12 for children are available in advance and at the door. Reservations required. For more information please call 248-689 3636. Two-hour seating limit due to amount of reservations.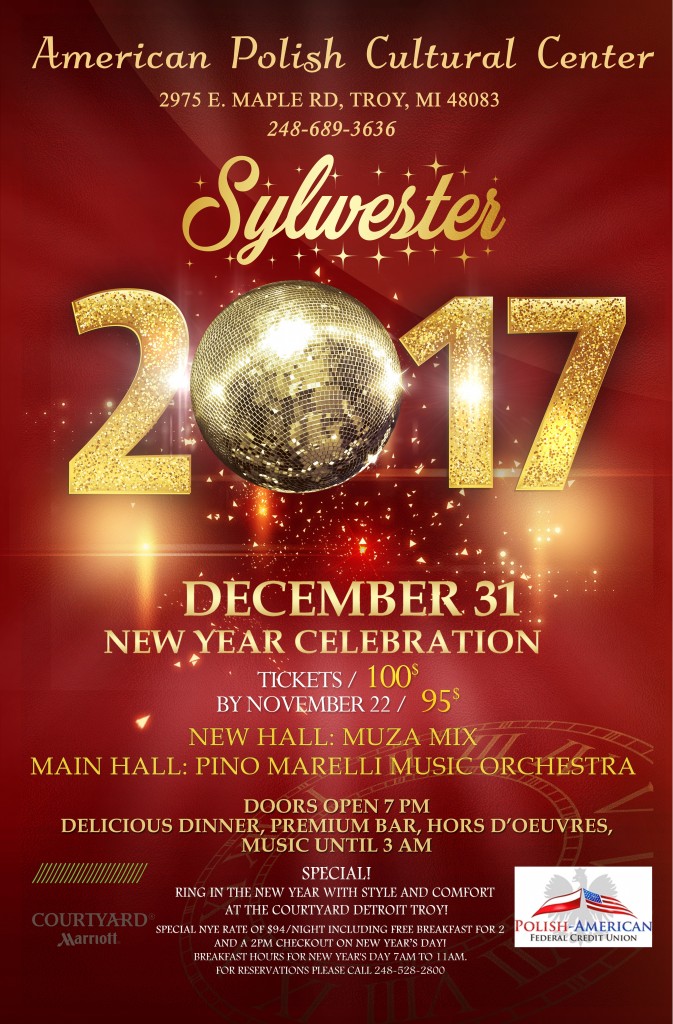 MAIN HALL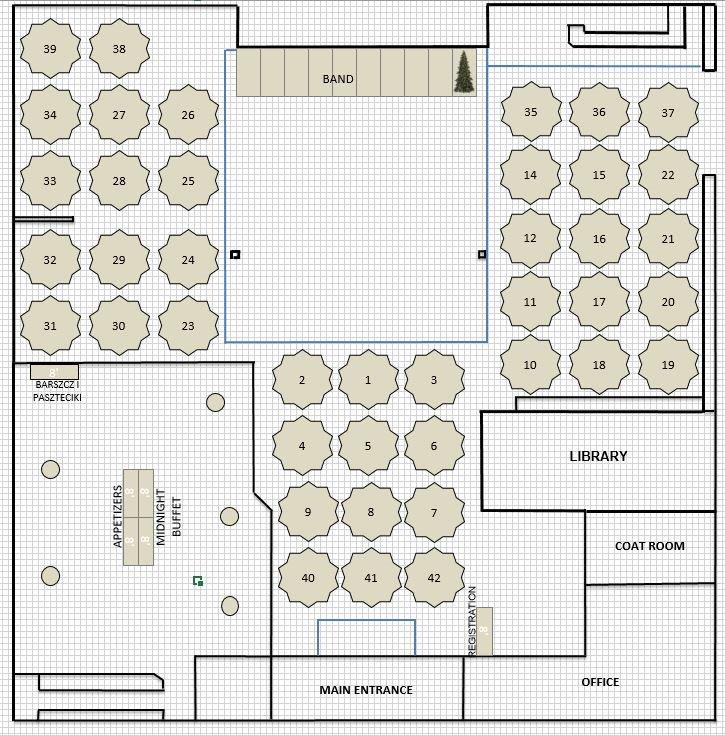 NEW HALL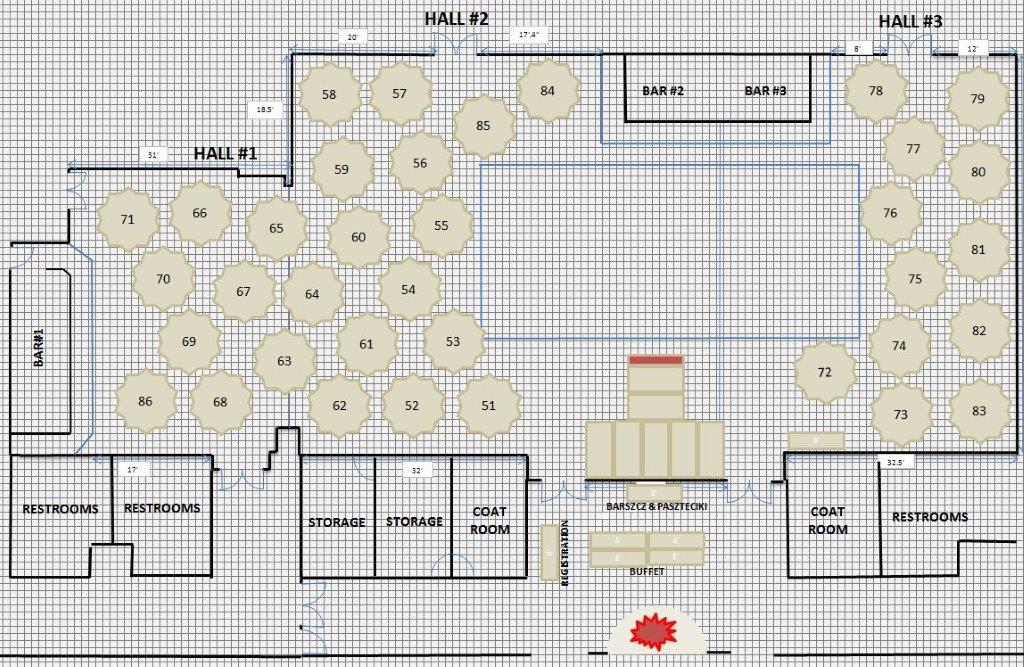 Flooor Plan is subject to change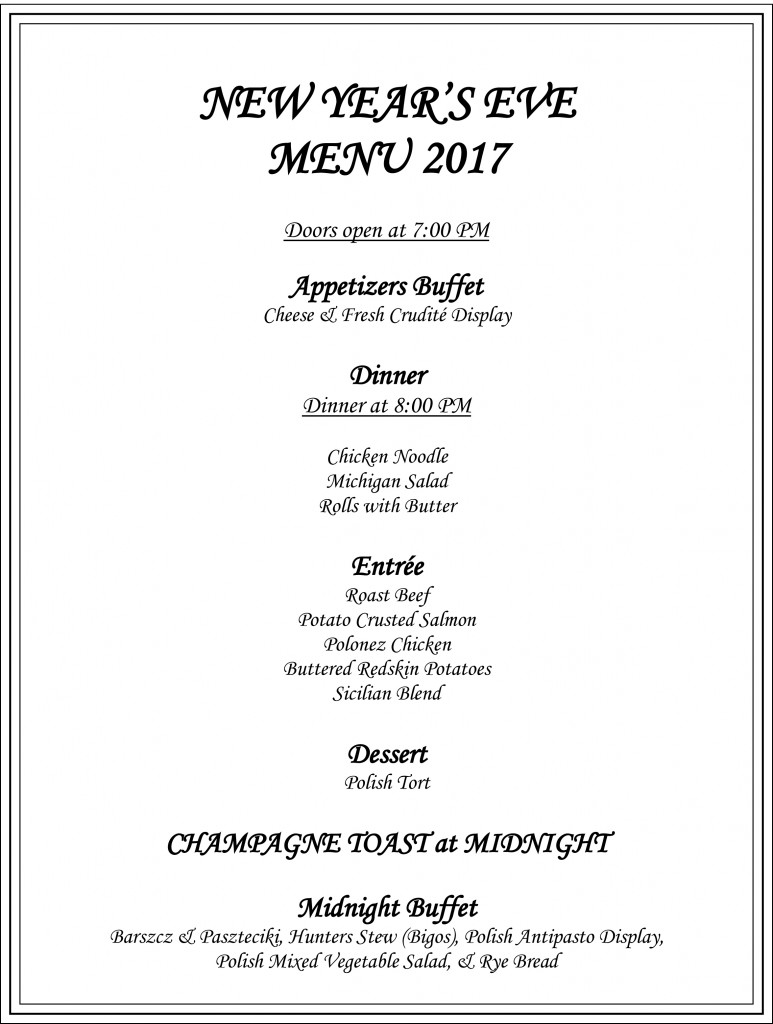 NEW YEAR'S EVE PARTY : Sunday, December 31, 2017
Join us once again for the best New Year's Eve Celebration not only in Polonia but in Metropolitan Detroit.  After our usual sumptuous dinner served by Chef Michal and his wonderful kitchen staff, enjoy dancing until 3:00 am to the sounds of the Pino Marelli Orchestra in the Main Hall and  Muza Mix Band in the New Hall. In addition to the open bar, there will be the usual midnight champagne toast and midnight buffet as well as door prizes and other surprises for our guests.  All this for the great price of $100 (Only $95 per person by November 22).  Please call the front office for reservations now in order to secure the seating you want.
Marriott hotel(s) offering your special group rate:
Courtyard Detroit Troy  for 94.00 USD  per night
Book your group rate for American Polish Cultural Center New Year's Eve Event
Start date: 12/31/17
End date: 1/1/18
Last day to book: 12/29/17