Archives for May 2017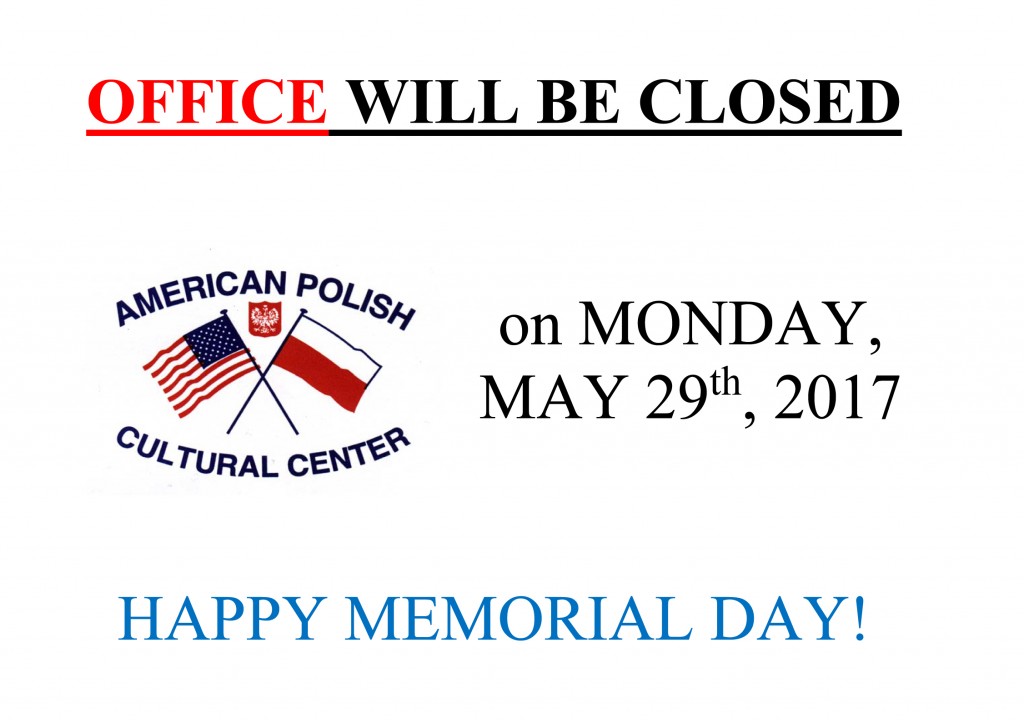 TRY OUR NEW SIGNATURE DISH: BIGOS!
The next time you are visiting our Wawel Royal Castle Polish Bar & Restaurant, please try our new signature dish: BIGOS. Often translated into English as hunter's stew, bigos is a Polish dish of finely chopped meat of various kinds stewed with sauerkraut and shredded fresh cabbage.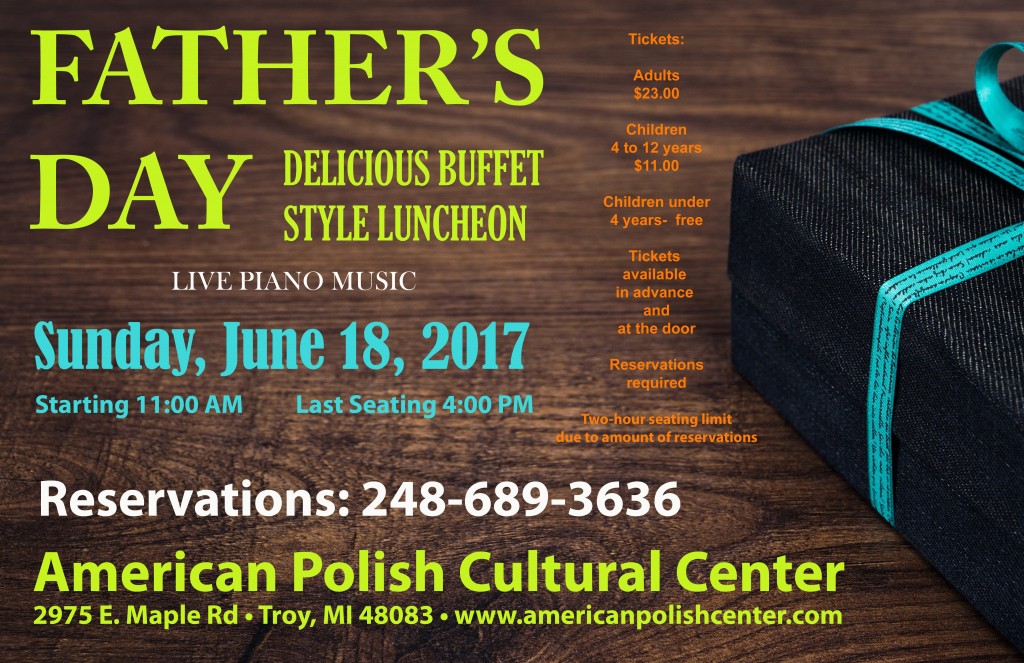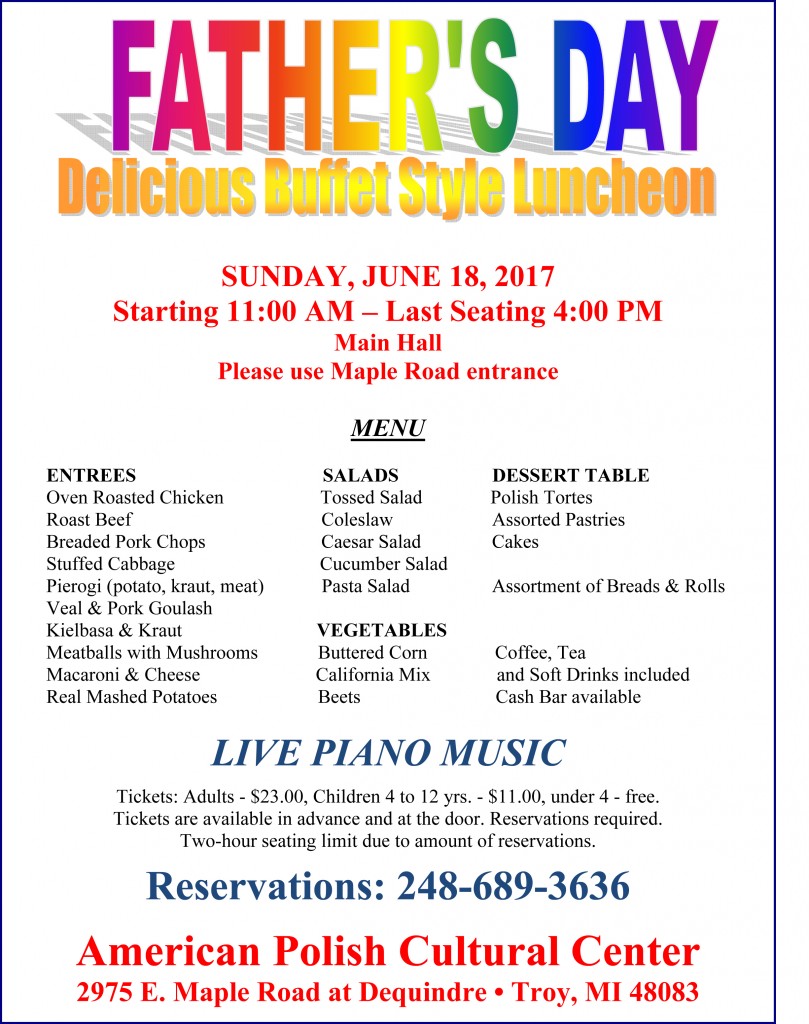 FATHER'S DAY BUFFET: Sunday, June 18, 2017
Make your Father's Day special with a visit to the Wawel Polish Restaurant at the American Polish Cultural Center. We will be serving a delicious buffet style dinner filled with your favorite Polish food and tasty desserts. Seating from 11:00 a.m. through 4:00 p.m. Coffee, Tea and Soft Drinks included. Cash bar available. Tickets: Adults – $23.00, Children 4 to 12 yrs. – $11.00, under 4 – free. Tickets are available in advance and at the door. Reservations required.  For more information, please call at 248-689-3636. Two-hour seating limit due to amount of reservations.