Archives for December 2016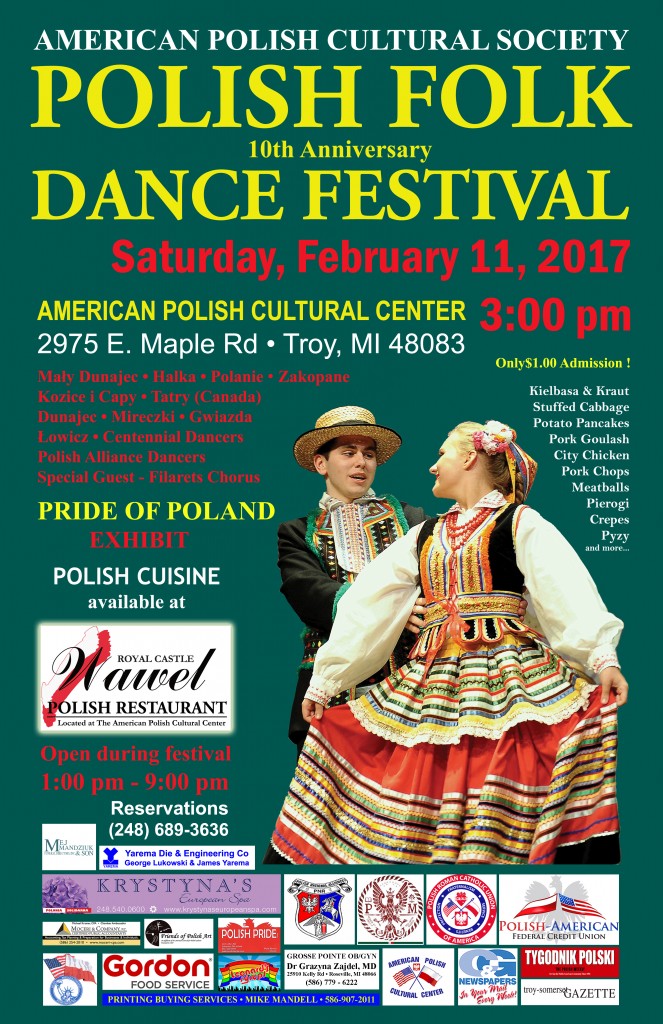 10th ANNIVERSARY POLISH FOLK DANCE FESTIVAL: Saturday, February 11, 2017
American Polish Cultural Society invites you for its 10th Anniversary Polish Folk Dance Festival which will be held on Saturday, February 11th, 2017. The focus of the event is to promote Polish Folk Culture through Song and Dance. Our program starts at 3:00 pm and will include national and regional dance presentations of over 10 dance ensembles. Talented dancers will guarantee a spectacular concert full of color and energy. WAWEL Royal Castle Polish Restaurant will be open 1:00 pm – 9:00 pm during festival. Only $1.00 admission charge.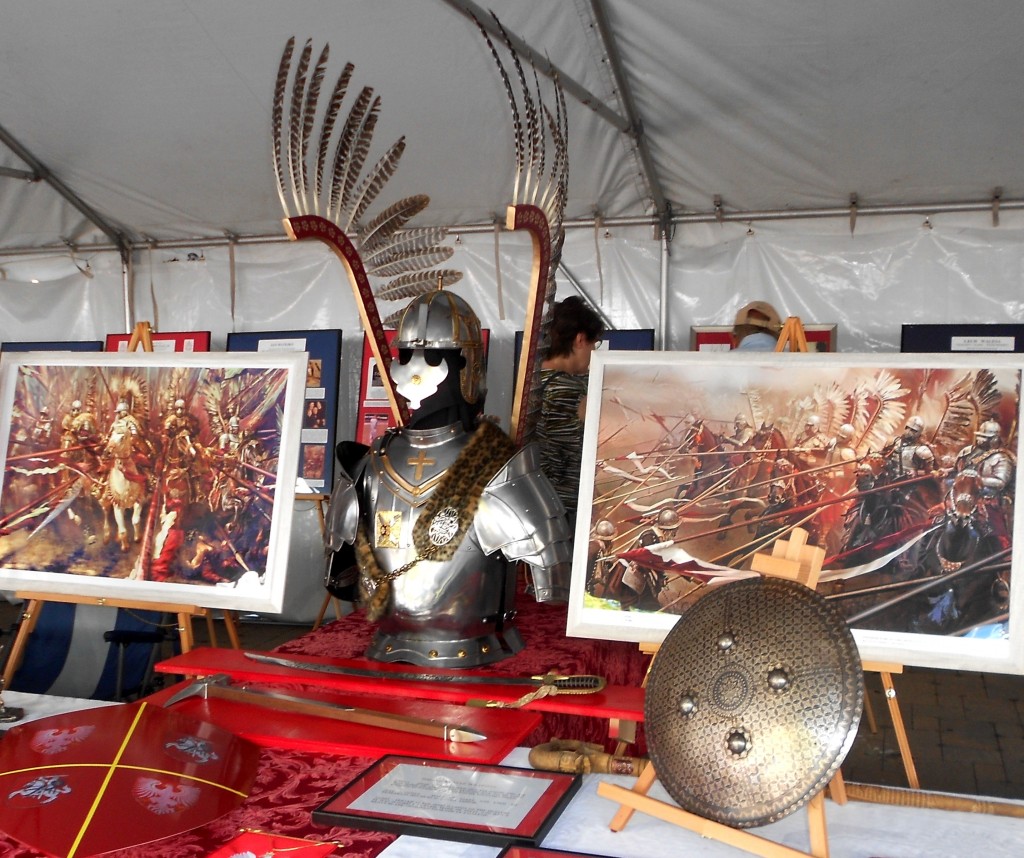 PRIDE OF POLAND EXHIBIT: Saturday, February 11, 2017
Presented by the Grand Rapids Polish Heritage Society
Whether you come for the Polish Folk Dance Festival or to enjoy Polish food in the Wawel Royal Castle Restaurant, we invite you to visit the Pride of Poland Exhibit. This exhibit celebrates Poland's historical, scientific, military, cultural and sports contributions to America and the world, including:
winged warriors who routed the Turkish invaders at Vienna
the first woman to win a Nobel Prize and the only person to win the prize twice, in two different sciences
fliers and aircrews that defended England in the Battle of Britain
the brilliant mathematicians who broke the Nazi Enigma system
famous Polish American sports and entertainment figures
Learn much more about Poland, its history and its influence by visiting the Pride of Poland Exhibit in the east hallway of the Cultural Center.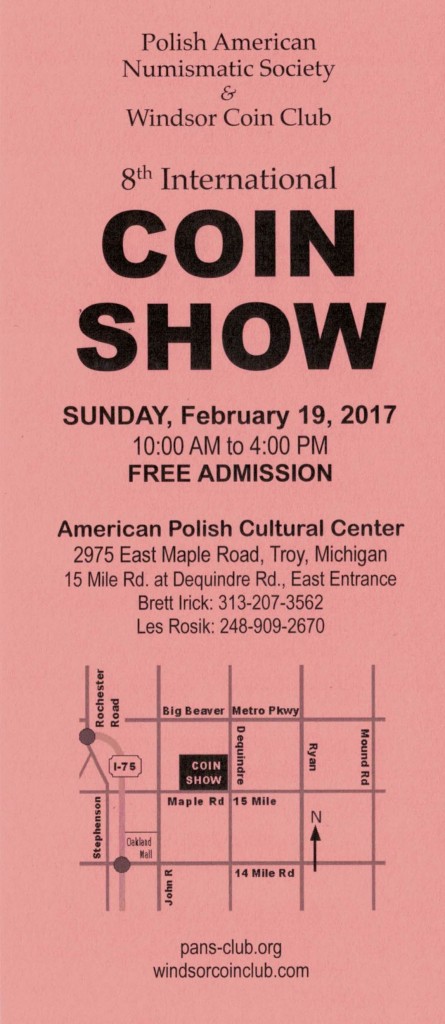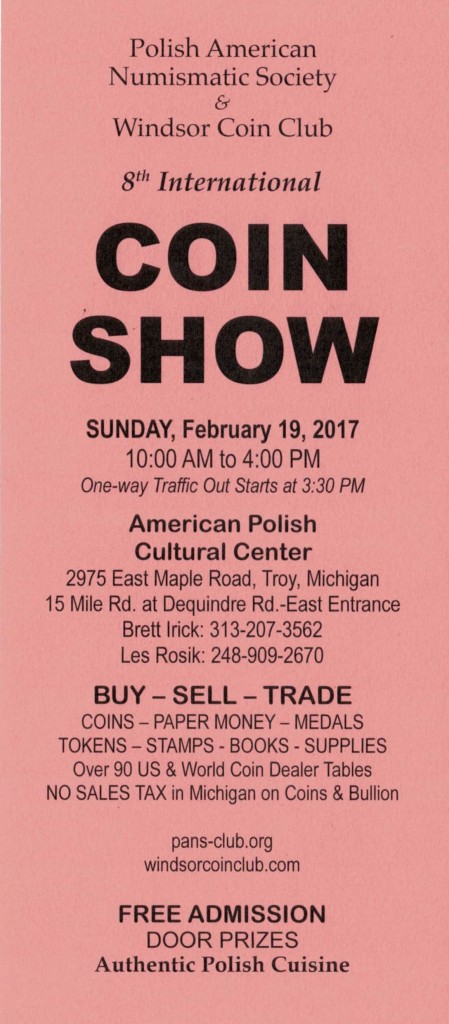 8th INTERNATIONAL COIN SHOW: Sunday, February 19, 2017
Polish American Numismatic Society & Windsor Coin Club invite you to attend its 8th International Coin Show on Sunday, February 19, 2017. Hours: 10:00 am – 4:00 pm. Please use EAST entrance. Buy – Sell – Trade, Coins – Paper Money, Medals – Tokens – Stamps, Books – Supplies. Over 90 US & World Coin Dealer Tables. Door Prizes, Authentic Polish Cuisine. Free Admission. For details please call Brett Irick at 313-207-3562 or Les Rosik at 248-909-2670.