Archives for December 2015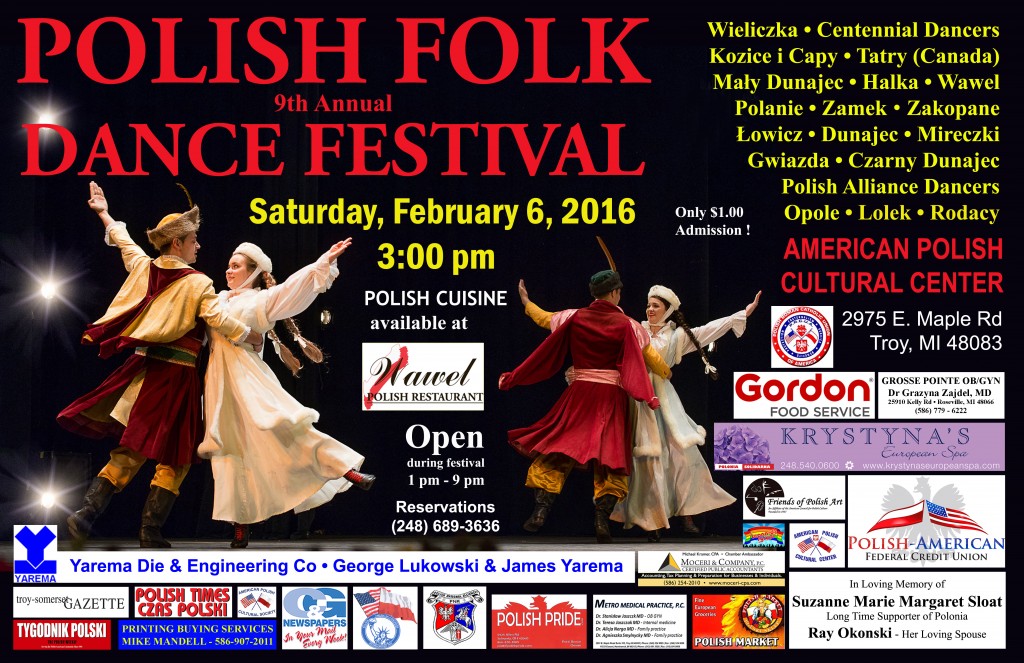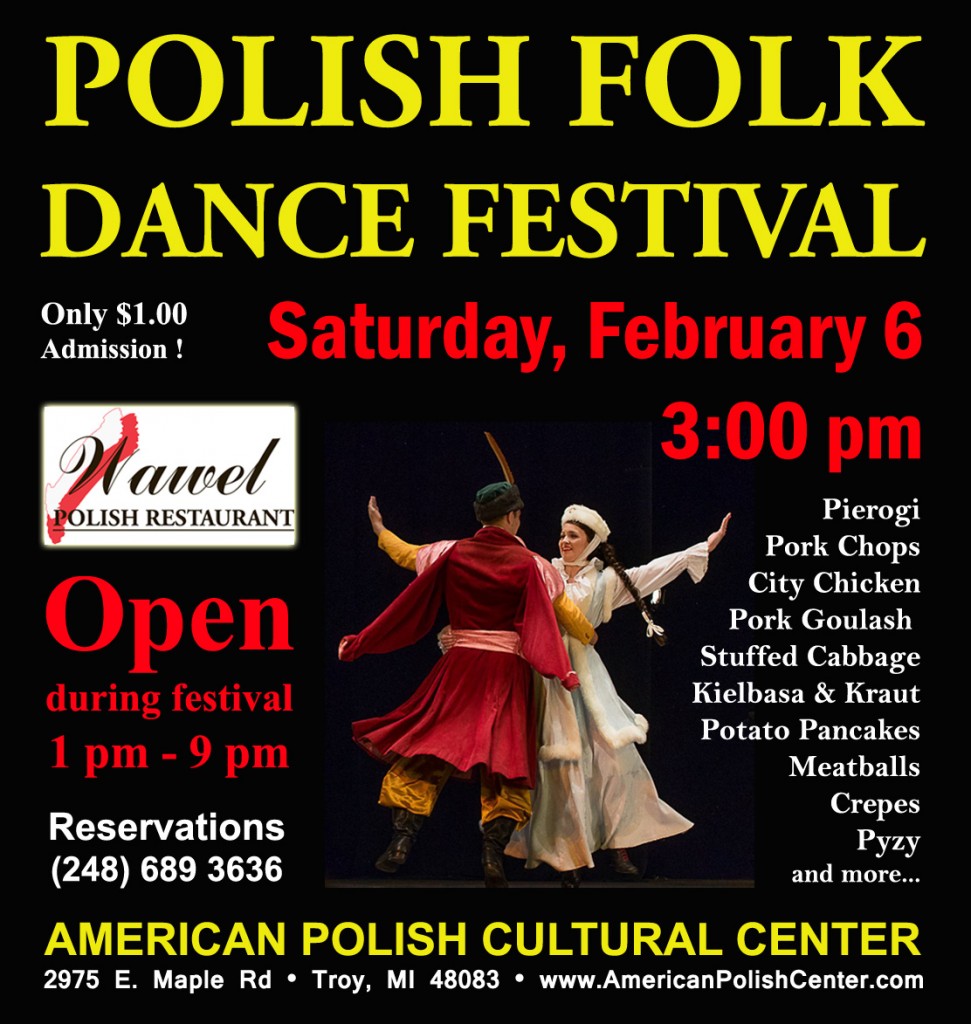 POLISH FOLK DANCE FESTIVAL: Saturday, February 6, 2016
American Polish Cultural Center invites you for its 9th Annual Polish Folk Dance Festival which will be held on Saturday, February 6th, 2016. The focus of the event is to promote Polish Folk Culture through Song and Dance. Our program starts at 3:00 pm and will include national and regional dance presentations of over 15 dance ensembles. Talented dancers will guarantee a spectacular concert full of color and energy. Wawel Polish Restaurant will be open 1:00 pm – 9:00 pm during festival. Only $1.00 admission charge.
COIN SHOW: Sunday, February 21, 2016
Polish American Numismatic Society and Windsor Coin Club invite you to attend its annual Coin Show on Sunday, February 21, 2016. Hours: 10:00 am – 4:00 pm. Please use EAST entrance. Buy – Sell – Trade, Coins – Paper Money, Medals – Tokens – Stamps, Books – Supplies. Over 100 US & World Coin Dealer Tables. Door Prizes, Authentic Polish Cuisine. Free Admission. For details please call Les Rosik at 248-909-2670.