Archives for August 2013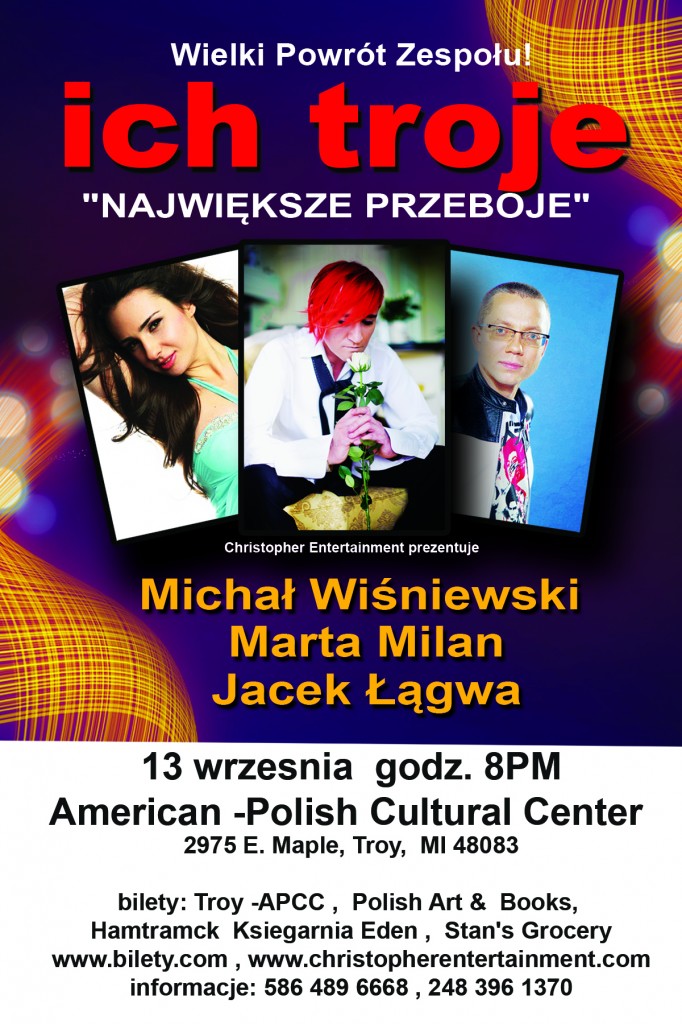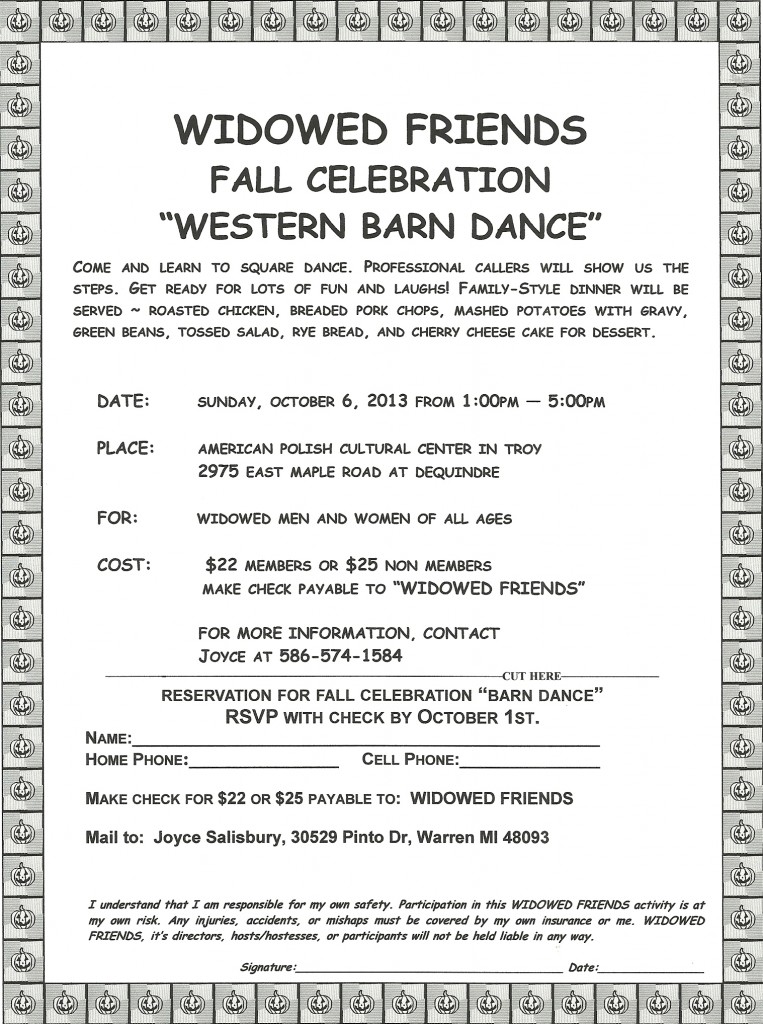 "WESTERN BARN DANCE" – WIDOWED FRIENDS FALL CELEBRATION: Sunday, October 6, 1:00 pm – 5:00 pm
Come and learn to square dance.  Professional callers will show us the steps.  Get ready for lots of fun and laughs!  Family-Style Dinner will be served. Cash Bar available. Tickets: $22 per person for members, $25 for non members. Make check payable to "Widowed Friends". RSVP with check by October 1st, 2013. For more information please call Joyce Salisbury at 586-574-1584. For Widows and Widowers only!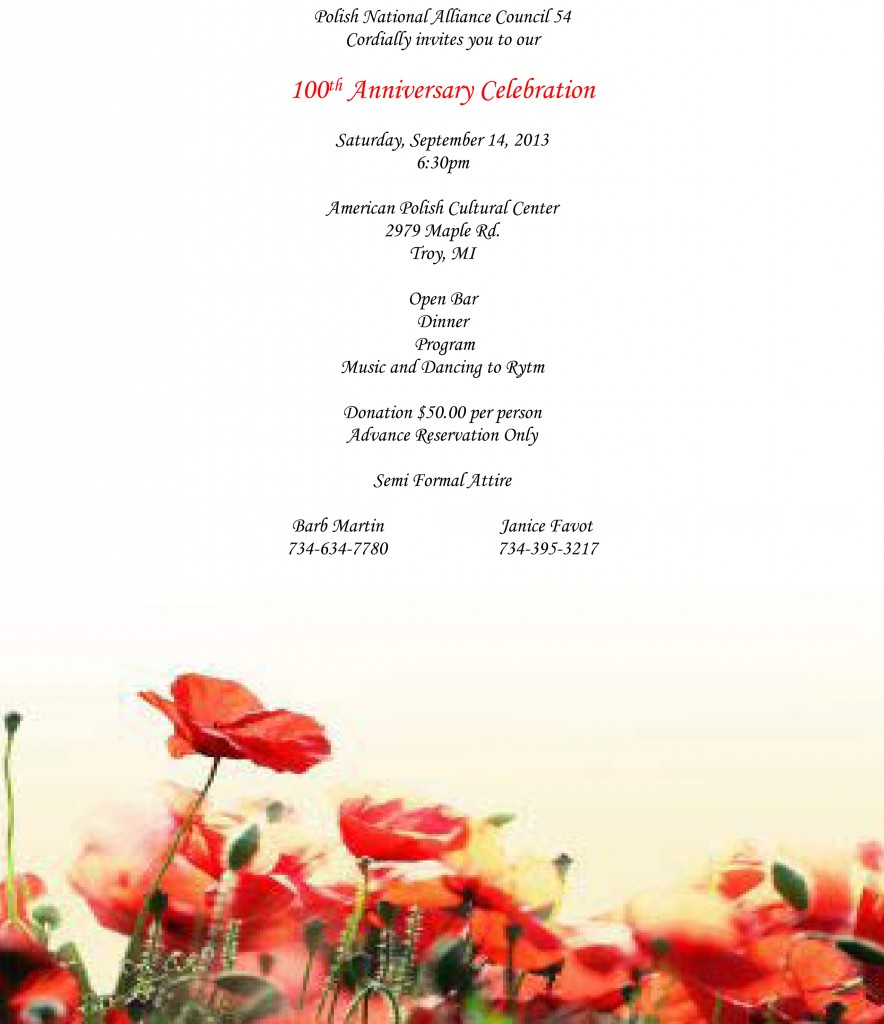 POLISH NATIONAL ALLIANCE COUNCIL 54 – 100th ANNIVERSARY CELEBRATION: Saturday, September 14, 2013 at 6:30 pm
Polish National Alliance Council 54 cordially invites you to its 100th Anniversary Celebration. Dinner, Open Bar, Cultural Program, Music and Dancing to Rytm. Donation $50 per person. Advanced Reservation Only. Semi Formal Attire.  For reservations and additional information please call Barb Martin at 734-634-7780 or at Janice Favot 734-395-3217.